 Reviews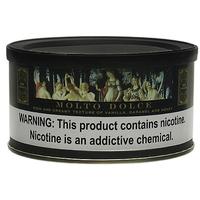 Sutliff - Molto Dolce 1.5oz
Great room note, but goopy
Knew what to expect from other user reviews, but yeah, this stuff is sticky and wet. I had a bowl's worth sitting out for 3 or 4 days with no change in the dampness. Going to roll some around in a paper towel first, then dry it for a day. The room note when you do light it is pretty great. From the tin, it smells just like Dr. Pepper.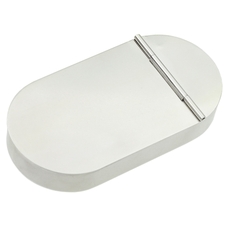 Stands & Pouches - 1790 English Tobacco Box German Silver
Larger than anticipated
I probably should have checked the dimensions, because I was surprised when this arrived how large it was at 4 inches long. I was envisioning it half that size, enough for one or two bowls worth of tobacco. It's very well made, seals well, although I haven't used it to carry anything yet. Notable is the sticker on the inside lid saying not to carry tobacco in it unless you put it in a bag first; kind of silly since if I wanted to just carry a bag of tobacco I wouldn't have spent $40 on this.
Favorite Products
Currently there are no favorite products