 Roberto G.
Badges

Reviews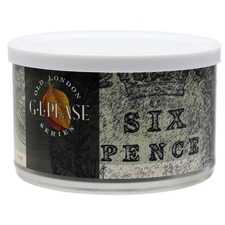 G. L. Pease - Sixpence 2oz
Captivating
So, this was my first taste of Mr. Pease work. Even though I´ve been smoking for some years now, I´m still a novice as the tobacco i was used to smoking was really bad. That being said, I have to confess that at first I kind of hated this blend. The smell out of the tin was...bready? I can´t quite put my finger on it. I loved it but at the same time hated it. As for the smoke, obviously this was my first encounter with DFK. So, of course i got a mild nic-hit, which made me put some distance between me and this blend (I´m a really short lad, so don´t think it has a big hit in the nic department, rather it´s that nicotine hits me faster). Anyways, this blend just kind of sitted in my shelf through the months. Finally I decided to finish the blend because I hate wasting tobacco. And my oh my, what a change. I still can´t quite put my finger on this blend but it just kind of grew on me. Even though I never tasted that alcohol topping, the leaves started to evolve and open in my tongue. What at first was an intrusive and towering smoke became a sweet and bold treat. I was kind of secretely dissapointed when my tin ran out. So, in conclussion: the tobacco is top notch quality. I´m considering buying another tin and let it just cellar for a little bit. Take it really slow and sip and enjoy this blend (I now call this a reading blend. Just sit, enjoy and don´t rush it). I´m really looking forward as to how it will taste now that I have a more develop taste as far as ´baccies go.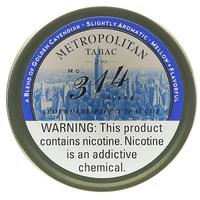 Nat Sherman - Tabac Sherman Blend # 314 2oz
Maybe not for me?
I´m a rather novice pipe smoker, so perhaps I´m not the ideal person to write a review. Notheless I would like to share my opinion. This blend tasted like hot air. It was harsh, it bites, I didn´t detected any flavour. Perhaps It´s a great blend and I´m not ready for it. As of today, I didn´t enjoyed it a bit. As I said, just hot, biting, non flavourful air.
Favorite Products