 Craig P.
Badges


Reviews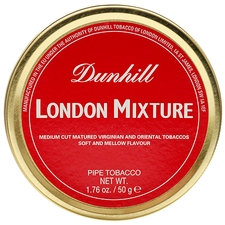 Dunhill - London Mixture 50g
It's a shame it says "discontinued"
While I'm only a novice pipe smoker, this is the best pipe tobacco I've ever smoked. Flowery, citrus, raisins, leather ... so much better and more complex than the House blends I used to buy at a local tobacco shop. Hopefully it comes back or I find a blend that I like as much.
Favorite Products