 ELEMENTARYMYDEARWATSON
Badges





Reviews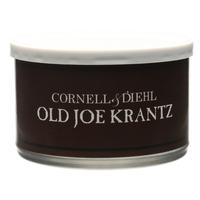 Cornell & Diehl - Old Joe Krantz 2oz
A must try
When I told my local tobacconist I was looking to get back into the pipe smoking hobby, he recommended Old Joe Krantz. It was a game changer. A great all-day smoke that goes just as well with your morning coffee as it does with your evening stroll around the block. The burly and Virginia are well balanced, and the perique adds a nice spice to keep things interesting.
Cornell & Diehl - Consolation 2oz
A real sleeper
I couldn't make up my mind about this blend until I was about halfway through the tin. I found myself coming back to it time after time. A great, well-balanced American English blend.
Favorite Products