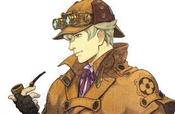 Reviews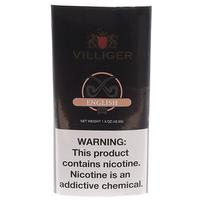 Villiger - English Export 1.5 oz
Good Everyday English
I was actually surprised at how much I enjoy this English. Its not to harsh at the start like some Englishes are but this one is a great everyday, any time during the day English. For the Price of $4.05 I will be definitely buying some more for work in the shop or out in the yard.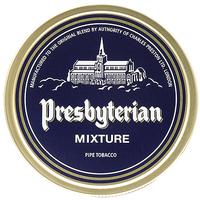 Presbyterian - Presbyterian 50g
A Working Man's English
So far I have smoked about 3-4 bowls of this mixture and just cannot get enough. Since this one sells out quick I have only been smoking it in my small bowl pipes except for Sunday then it gets a nice large size bowl to simmer away in. Out of the tin the moisture content is just right for packing and maybe just needs about 10 minutes drying time in the bowl before she is ready to enjoy. Overall flavor and mixture is spot on. Every time I light it up I can't help but turn on the classic movie channel and think of what it would be like when this was first released. The only real problem I have with this blend is not the blend itself but the packaging inside of the tin. The tin and the inside top plate are spot on the way that they need to be but and here comes the but, the plastic bag that it is wrapped in inside of the tin makes it to where I have to jar it the moment I open it and makes cellaring long term inside of the tin kind of sketchy at most. Either way it only takes to minutes to pack it into a half pint mason jar so it is really no big deal. A plastic bag will not stop me from enjoying this little gem of a blend. So if you look at most of the reviews on here most people are just waiting for it to be back in stock. I know I am. Give her a try and you will be to.
Favorite Products
Currently there are no favorite products