 Bill C.
Badges











Reviews
Mac Baren - HH Vintage Syrian 3.5oz
Enjoyable tobacco
Hello, I just completed my first two bowls of Vintage Syrian. I am a new pipe smoker, my taste pallet is not as refined as those who have smoked for decades. The date on the back of the tin is Oct 2017. So this is a 9 month old tin. The tin opened easily with an excellent vacuum seal. The tin aroma was excellent. I used two different billiards during the course of the day to test this tobacco. My first pipe was tobacco straight from the tin. The tobacco lighted easily and established a char. The second light started and completed the entire bowl. My impressions are a light smoke, full of taste and flavor. I enjoyed the smoke and taste. My second bowl was from tobacco I sat out in a dish for 4 hours before smoking to dry it out. The results were the same as my first bowl. Easy to light, tasty and good aroma. Vintage Syrian might not be my most favorite tobacco on the market, but it is an excellent tobacco for any cellar. I will add a couple additional tins to my collection. Thanks Mac Baren for creating many great tobacco blends.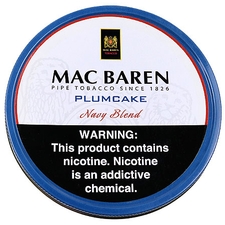 Mac Baren - Plumcake 3.5oz
I like it
I have enjoyed my first tin of Plumcake. I like to sit some out in a dish in the morning before work. Then, in the evening after supper, I fill a bowl up and really enjoy this tobacco. I've purchased a few tins for my cellar.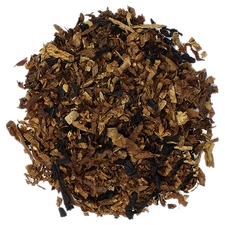 Kramer's - Blend for Cary Grant
Good
I just had my first bowl of Kramer's Cary Grant. I smoked it in a Savinelli Bing's special. It was an excellent smoke with lots of flavor. I found myself with a touch of tongue bite, but realized I was smoking to fast. I slowed and smoked the bowl to the bottom. The tobacco out of the bag lighted up easy and stayed going, with an occasional tamping. I enjoyed the flavor and will be looking forward to many more bowls.
Favorite Products