 James H.
Badges

Reviews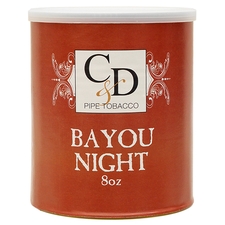 Cornell & Diehl - Bayou Night 8oz
UPDATE AND APOLOGIES
So below I mentioned I didn't taste the Latakia and that it only tasted like a VaPer. Now, two days into enjoying this blend I can say now that the Latakia has finally popped up and is definitely tasting more like an English than it was yesterday. Now I had received this in the mail mid day and had already enjoyed six bowls of strong English and Balkan blends. So by the time I had this blend in n the pipe I was only able to taste the Perique. Now it definitely smokes and tastes like an English with some real fine Perique and must say, I think I found a new favorite for myself. My Lord this is such a beautiful, wonderful blend!!! Don't know if I'll be able to enjoy all my other blends as much as I've been. Just fantastic!!! I've been smoking pipes nearly 30years and to give you an idea of this blend's quality, this is my first review of any tobacco, Period! And I love many blends but this, this blend....PRIMO!!!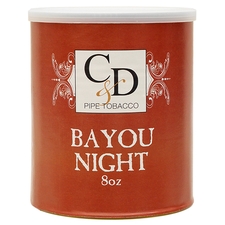 Cornell & Diehl - Bayou Night 8oz
Fresh Baked Fruit Bread
I love English/Balkan Blends as my first pick while enjoying a nice VaPer as a retreat. So when I read the content make-up which includes Latakia I was sold. Opening the tin I didn't notice much Latakia and further has a wonderful sweet bread aroma much like a heavy Perique VaPer. Definitely couldn't smell Latakia. Lighting the first bowl and their subsequents tasted very high-end VaPery with a bold, creamy retro hale. That of Very High-End, Top Shelf VaPer milieu and extremely gratifying. Carry's on quite well without the discerning, bold qualities of Latakia. A+++ in my book! Thank you C&D!
Favorite Products