 Reviews
Sutliff - Eastfarthing 1.5oz
Looking for Mr. Frog
Dear Jan Kurr Thank you for your review of Eastfarthing. Would you like to take a try at Boswell's North Woods ??? You may find our long lost green friend.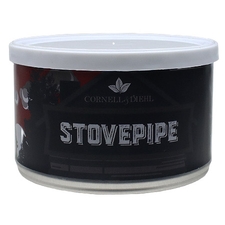 Cornell & Diehl - Stovepipe 2oz
Stove pipe in the morning
This is my go to blend in the morning. It's nice and easy with a cup of coffee. And gets me ready for the day.
Favorite Products