 Reviews
Seattle Pipe Club - Plum Pudding Special Reserve 4oz
Superior
Usually I prefer Virginia's, with their sweetness. I don't like any flavored tobacco's at all. But two years ago I bought the PP regular and I have been excited. It's is a great blend. This tobacco is in my top 3 list. I read a few reviews about the PPSR but was never eat to buy it. I couldn't believe it could get better. But it is possibile. This one is a bit pricey but every cent spend worth. Definitely 5 stars
Gawith Hoggarth & Co. - Coniston Cut Plug
Strong, really strong
I am smoking for less than a year now. And this tobacco is the strongest i had until now. It has a full body and a natural flavor. Almost no after taste and it doesn't bite at all. Easy to handle, it rubs very good and burn well after drying for 4 hrs at 85F.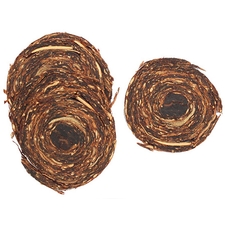 Peter Stokkebye - PS403 Luxury Bullseye Flake
OK, But not convinced
I have read a lot of this tobacco and was really excited when i opened it. Honestly, i was disappointed when i smelled it. Maybe too much Perique for me, it irratetes the lining of mouth. There is a mild sweetness, sure. But i dont think it is a great tobacco. I will only use it as a mixer with Cavendish. On nicotine side it is very mild, the room note is pleasant.
Favorite Products