 HIGHGRAIN
Badges



Reviews
Sutliff - Eastfarthing 1.5oz
BigL - in a small dose
The baccy is wet and stays in that way - even after a year you opend the tin. An english aromatic of the faint of heart... It's a nice puff, nothing spectecular but still very nice for every hour of the day. An All Day Smoke of sure......and somewhere a remnant of a little frog.
Bengal Slices - Bengal Slices 1.75oz
Lakeland Latakia?
Even if there was moooore "Perfume" in the past the actual Slices (thick as cookie) still got some of that special note. You could say it's a Lakeland Latakia. Stil that smokey leaf is the most dominant part paired with the orientals. Tastes wonderfuuuulll and is bold in its charakter. Works great with a heavy stout.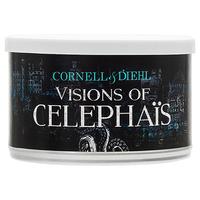 Cornell & Diehl - Visions of Celephaïs 2oz
Kickin' Aro
Intense - in every way. Even if it's a aromatic it still have some nice punch in it. You can point a finger at the Dark Fired and the Kasturi. Because of it fine cut it bruns down fast. And be sure that the grape will ghost your pipe, so keep that in mind. Mixed with a bit of Latakia it's a match in heaven! Oh and your partner will most likley find the smell very pleasant. One of "The Old Ones"- best.
Favorite Products