 Tim S.
Badges


Reviews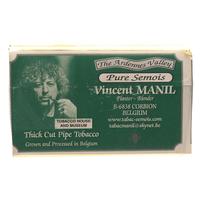 Tabac De La Semois - La Brumeuse 3.5oz
Strong but intriguing
As described, it comes very dry and you get a fair brick. I first thought it would crumble packing but held up to packing quite nicely. As it's dry, it does smoke a little harshly for my taste, but after smoking about a third the bowl, I didn't notice anymore. I find it to be a rich, earthy, strong, and almost velvety smoke. It reminds me of a Maduro cigar I like with a lighter filler. Not for the casual aromatic smoker, but a nice aside from most other smokes.
Favorite Products
Currently there are no favorite products