 Reviews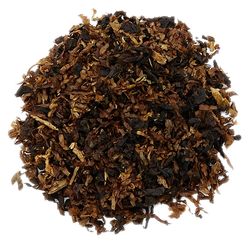 Cornell & Diehl - Founding Fathers
Reviewers were correct
This is mild and pleasingly flavor. No bite. Room smoke not strong. Less tongue build-up than some others. Came back to buy quantity...
Gawith Hoggarth & Co. - North Star
Smooth mild Nutty
This moist shag cut is smooth and a little light compared to many smokes and easily stays lit in my larger bowl at delivered moisture. I think the non-smokers around me like the light nutty aroma as much as I do the taste and after-taste. When opening the pouch, there's not much of a smell punching at people. It's not harsh or heavy flavored. To me, it's like a cool drink of water on a hot day on 10 minute break. I'm here to order a larger quantity.
Favorite Products