 Reviews
Cornell & Diehl - Izmir Turkish
Choice Quality Stuff!
This is some good smoke, I don't care WHO ya are! I smoke it straight or mixed with other Turkish tobaccos with a somewhat finer cut- RYO roller's dream tobacco. Reason I sometimes cut it with other turk/oriental is because of the coarseness of the cut for RYO. Definitely fine tobacco on it's own or mixed. Tobacco from the Smyrna/Izmir region is IMO, the best in the world! Just sayin...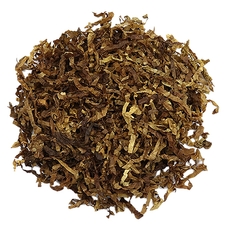 Peter Stokkebye - PS84 Turkish Blend
Good smoke!
This is the best turkish blend (and I've tried a few over the years) Ive smoked. Barring only some PURE turkish I used to get (alas no longer available) from Turkey. This smoke is smooth, not overpowering or strong, and no "back-bite" or bad taste left in mouth. I will order this again, by the pound+. It is a well-balanced blend of turk and virginia.
Favorite Products
Currently there are no favorite products