 Reviews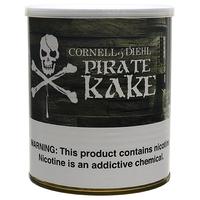 Cornell & Diehl - Pirate Kake 8oz
Awesome kake
Though heavy on the latakia its interesting how the orientals and burleys play in the background with every sip. Smooth, full flavoured, smoky, with mild tangy spicyness. Needs some dryout time or you may get a toungue bite. Smoke it really slow and steady to truely enjoy the experience. Great blend. Definately in my top 10.
Seattle Pipe Club - Plum Pudding Special Reserve 4oz
Awesome Plug
Best smoke i have ever had in 35yrs is from this tin. 1.35hrs of pure ecstasy. What a superb blend of tobaccos.
Favorite Products