 David S.
Badges

Reviews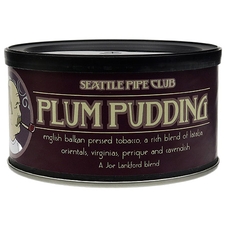 Seattle Pipe Club - Plum Pudding 2oz
Quite tasty indeed!
Upon first cracking the tin I was slapped in the face so abruptly with latakia i almost fell over, in the bowl however it is much more subdued. What i am faced with is a broken flake/cake that looks quite nice and crumbles quite easily. The bowl packs easily and works best for me by gravity feeding then a slight pack ontop followed by a sprinkling of finer bits as kindling. The bowl smokes smoother then a babys bottom and is balanced amazingly. Initially i thought ok this blend is very nice but not game changing; i still somewhat think that, theres no one point you can stand back and say wow! However, after finishing a few tins i realised its amazing because theres no one stand out item in the blend. Very predictable and very moreish. 4.5 stars from me, if you havent tried it then do yourself a favour and try a tin, and see what all the fuss is about.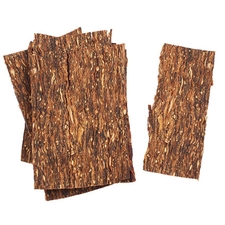 Peter Stokkebye - PS400 Luxury Navy Flake
Really good vaper
Very good quality vaper, tastes wonderful, burns great, smells awesome. Its nice and grassy/hay but its also a little bright, enough to keep it interesting, and the pepper from the perique adds a beautiful depth. Very moorish; can taste it hours later and makes me want to just pack another bowl. I cant wait to see what age does to this lovely flake.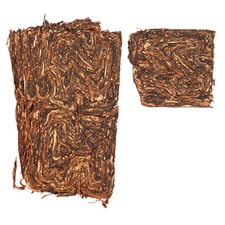 Peter Stokkebye - PS402 Luxury Twist Flake
Nice smell, not much flavour.
So this is my first review on here, im a huge fan of the other "luxury" blends stokkebye offers yet i tried this the other day and although it looked aesthetically beautiful, and had a nice sweet smell of honey and vanilla it just didnt do it for me. It was almost as if the casing was out competing the tobacco and yet the tobacco was competing against the casing and there was no real winner; which just seemed to make the flavour taste very bland. The char light was nice and full of honey, and the very bottom of the bowl had an alright virginia taste to it but almost all of the entire bowl just tasted bland to me. I will age it for a year or so and come back to it, not a horrible tobacco by any means, but not something i will rush to buy again. No bite and an easy smoke with minimal relights gives this a 3.5 but flavour just wasnt there for me.
Favorite Products