 Tim P.
Badges

Reviews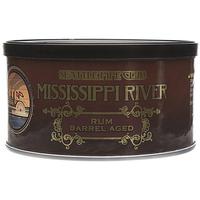 Seattle Pipe Club - Mississippi River Rum Barrel Aged 2oz
Move along, nothing to see here.
I hope this doesn't turn out like my other favorite tobaccos; sold out. I bought a tin to try and had one bowl and knew I found my happy place. It's amazing tin note could be smelled at a few paces away. I rubbed it out and let it dry a bit because this was quite moist. Upon lighting there was rum and sweet Virginia. Latakia and Perique were the next couple to show up to the party. A sweet smooth concoction that I could imagine only getting better with age. The room note wasn't too overwhelming as I didn't get the usual complaints. I have to say this is becoming one of my favorites. It's no replacement for blends long gone, and far to good to be called a substitute either. My only regret was not buying more.
Favorite Products