 Reviews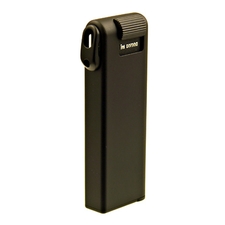 Lighters - IM Corona PipeMaster Black Matte
Exceptional lighter
The PipeMaster is an extremely high quality, well made lighter. I've owned three other IM Corona lighters, one Double Corona and two Old Boys, and this is as well built as all the others. This lighter is easy to fill, the ergonomics are great, and having a built in tamper is really handy. A refill lasts a long time, and never worrying about replacing a flint is a nice bonus. The only downside is that the finish is easy to mess up. However, I'd rather have a reliable lighter than a beautiful and perfect-looking lighter, so I'm not docking it any points for that. I'm kind of hard on lighters anyway.
Sutliff - Tobacco Galleria: Rum & Maple
A good outdoors tobacco
This is a very nice tobacco with a good maple flavor: it burns well after a bit of drying, tastes great, and doesn't get gloopy. I don't notice the rum much, but that's alright since the maple's why I bought it. I've been almost exclusively a non-aromatic smoker since shortly after I started pipe smoking, and this is one of the aromatics I decided to try in order to see if I might enjoy aromatics. Prior experiences turned me off aromatics due to difficulty smoking and excessive gloop, but I finally decided to give them a second chance. This was a good choice!
Favorite Products