 Reviews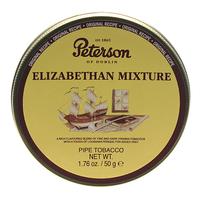 Peterson - Elizabethan Mixture 50g
Enjoying it!!
Thought i had reviewed. This already, but here we go. I am recent covert to VaPer's and Virginia's. And unfortunately for me I never got to try this as a Dunhill, so i don't have that to compare it too. I Do Smoke a lot of the Sutliff Victorian, which is supposed to be a Match for DH'S Elizabethan. Compared to that, this stands up and holds it's own. The Sutliff is a little sweeter and the Peterson is more on the spicy side i guess owing to a greater Perique content. The sweetness tends to follow on the back end of the smoke for me. I have been enjoying this blend and can't wait to see how it stands after a year of ageing.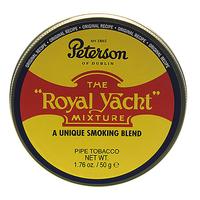 Peterson - Royal Yacht 50g
Growing on me
I must admit, that even during the Days of Dunhill, this blend seemed to escape me, with the Peterson reboot, i decided to try it again, The First bowl was unmotivating. But as i sit here puffing on my fith, i must say that this blend is growing on me. Though it has none of the citrus notes that come in the Best lemon V's or any of the Spicy Raisin flavors you get from a nice Red, it does have its own Merrits. So i guess it sits somewhere in between. The Mellow flavor of prunes and dates i'm starting to love and look forward to every morning. Although it is still on the muld side of flavor, as a breakfast bowl it works for me. For a more flavorful varient i move to the Dreams of kaddath or speak easy by C&D. All three have similar flavor profiles in greater degrees.
Cornell & Diehl - Bailey's Front Porch
Loved it!!!
After years, i've finally gotten around to teying this blend. And to keep it short, I Loved it. The burley is nutty and Complimented vary well by the Latakia. It has a Revelation thing going on( for those of you who were fans) but is not as strong. This may not be for all english smokers and is Not a Lat bomb or even a very complexed blend. I don't get much from the Virginia or the perique, but it is a consistent Sweet smoke to just sit back and enjoy while listening to the crickets. A good starter for Aro guys looking to cross over to English.
Favorite Products