 Reviews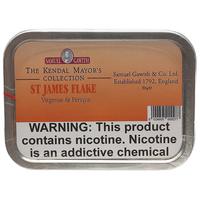 Samuel Gawith - St. James Flake 50g
Beautiful Surprise
I knew I had Something special when I took the first whiff of the tin. Dates, fig, pepper and wet hay... awesome tin aroma that was unlike any Va/Per I have smelled. The smoke is almost perfect, I did let it dry a bit before lighting. The same tin aroma is in the entire smoke, from top to bottom... Absolutely beautiful. Very high quality tobacco. I'm going to buy a ton and age it, I can only imagine what this will bloom into in a year or more.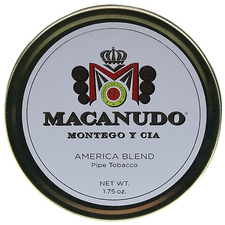 Lane Limited - Macanudo 1.75oz
Very nice Aromatic
I only smoke aromatics on occasion. I was expecting a heavy cigar flavor but was surprised by a very simple (but elegant) taste. Quality tobacco with little subtleties. Not goopy and laden with crazy fragrance. Will smoke this again.
Favorite Products