 Reviews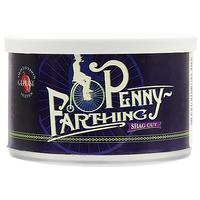 G. L. Pease - Penny Farthing 2oz
Love at First Puff
I've always loved the convenience of shag cut tobaccos. I'm also a Virginia lover. So when I saw Pease was releasing a shag cut vaper, I immediately snapped up 3 tins to try. The cut is EXTREMELY fine (shag cut). I'm sure some people will compare it to cigarette tobacco, which it does look like. But you can tell its top notch ingredients. The tin note is the typical vaper aroma of malt/bread/hay/grass. Smells delicious! Moisture level is very dry, typical of C+D products. Since it was just released this week, and tinned a couple weeks ago, it's still very fresh and lively. So ridiculously easy to pack and puff on, this will become a new favorite. Sip slowly, as the shag cut dramatically increases your chances of tongue bite. Great bready and citrisy notes in the smoke. So happy to see a great straight up shag cut vaper from Pease. It says it has a tiny amount of fire cured dark Kentucky but I'm not detecting much of it. Good spice from the perique balances well with the virginia. I predict this tobacco will be sublime after a year of age on it. I've given it 4.5 stars because it is a little rough around the edges being so fresh. Hopefully I'll come back in a year and update it to 5! Buy a few to cellar. Cheers!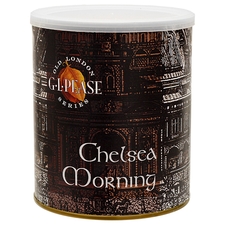 G. L. Pease - Chelsea Morning 8oz
EMP Replacement
As an EMP lover, I was sad to see it go. Saying good bye to an old friend is always tough. But hello Chelsea Morning! It's a great light english that goes well with my morning coffee. Give it a shot. I don't think you'll regret it!
G. L. Pease - Quiet Nights 2oz
Fantastic Complex Blend
There's not much to say that hasn't already been written. Burns cool, wonderful latakia aroma, very complex taste with the orientals, perique, and latakia in perfect harmony with the virginias. This stuff is incredible. If you haven't tried it, you are missing out. This is the blend I recommend to new pipe smokers who want to try a "complex" mixture.
Favorite Products
Currently there are no favorite products