 Reviews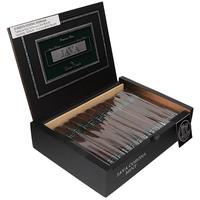 Rocky Patel - Java Mint Corona
I brushed my teeth after smoking
Not enjoyable. I didn't get much menthol or mint flavor, and there was an awful aftertaste. In fact, it was so bad I brushed my teeth after smoking it. You'll get better flavor from a pack of Marlboros. One star for a half decent buzz.
Low Country - Hazelnut
Wonderful taste, no bite
The hazelnut taste clearly comes through. Not too buzzy. All in all an enjoyable smoke.
Favorite Products
Currently there are no favorite products