 Richard B.
Badges


Reviews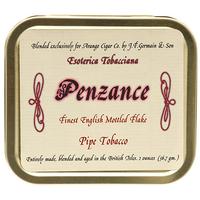 Esoterica - Penzance 2oz
Balkan Haters Need Not Apply!
First of all, if you don't like Balkan blends, don't waste your time searching for Penzance. And don't hoard it so the rest of us who do like it can't buy it. I have never been able to purchase Penzance on SP, but resorted to purchasing it on the secondary market. There is something about this tobacco that really shines, and I think that it is called Balance. The flavors just meld. There is a tangy, fermented (probably from the Esoterica long aging process, part of why there is so little available at any given time) subtle nuanced flavor in this tobacco that I have not tasted anywhere else. GL Pease Quiet Nights comes close, but just does not quite get there. Quiet Nights just about reaches for that greatness, but gets muddled at the very end. Penzance can get a little sour in some spots, which is why I can't give it a completely top rating. But it is amazing. No hype. This Balkan lover loves it.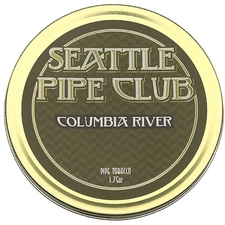 Seattle Pipe Club - Columbia River 1.75oz
Nice Smoke
Smoked my first bowl of Columbia River today. Very pleasant tasting tobacco. The vanilla is not overpowering; it's kind of in the background, but you know you are smoking an aromatic. The sweetness does not taste artificial, probably because of the Virginias. Vanilla is not nearly as pronounced as a Peter Stokkebye PS23, which I find to be a flavor bomb of vanilla. I like both, but Columbia River would be for a more muted, subtle sweetness.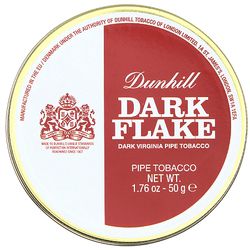 Dunhill - Dark Flake 50g
Top Notch Flavor
From the first light to the bottom of the bowl, I never got a rank taste or an off balance flavor. Naturally sweet, smooth. Retro-hale brings out the best in this tobacco. Will buy more.
Favorite Products