 Reviews
Mac Baren - HH Old Dark Fired 1.75oz
Meaty
The first thing that comes to mind when smoking ODF is bacon... which is a lovely thing to have in mind. Breaks up easily and smokes evenly. Wonderful flavor that makes my mouth water.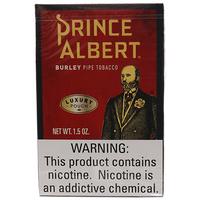 Prince Albert - Prince Albert 1.5oz
Simply Good
You can't go wrong with Prince Albert. A simple, straightforward smoke. Basic, reliable, something you can smoke on a daily basis.
Favorite Products
Currently there are no favorite products