 Reviews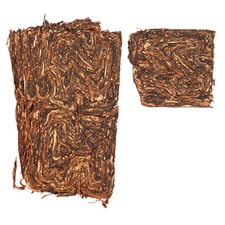 Peter Stokkebye - PS402 Luxury Twist Flake
Bakery Fresh!
I just ordered 1oz. of this to give it a try and I'm glad that I did!!! This tobacco is without a doubt the best I have ever had. Nice mild smoke with a very delicious flavor! The top of the bowl starts out very sweet with a little of the fresh hay taste you would expect out of a Virginia. But as the bowl progresses the taste turns into a very strong and pleasant baked bread. This has become my new favorite tobacco and I will definitely be ordering more.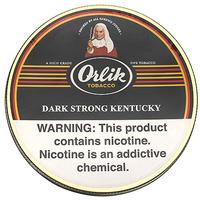 Orlik - Dark Strong Kentucky 50g
Don't judge a book...
Don't judge a book by its cover! With a name like "Dark Strong Kentucky" you might assume it is a very strong taste and might not be for you. But the opposite is true with this one! The name is very misleading. This tobacco is very sweet and has a nice mellow molasses taste. I started to smoke this during my transition from aromatic to non-aromatic tobaccos and I feel it bridges the gap quite effectively. I would definitely recommend this tobacco!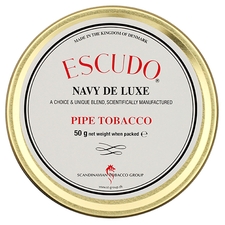 A & C Petersen - Escudo Navy Deluxe 50g
Excellent Taste! Relaxing Smoke!
I opened my first tin of Escudo: Navy De Luxe yesterday evening at my local brick and mortar store. As this is a VA/Perique blend I was pleasantly surprised by how mellow it was from the aroma to the taste! The smell was amazing, I was expecting some kick because of the Perique; but it was a mixture of a very earthy fresh cut hay smell mixed with dried fruit. The taste was just as surprising as the smell! A very smooth and soft fresh cut hay taste with hints of dried fruit and toast! Very enjoyable and relaxing smoke. Some things to keep in mind though are that because of the VA content you need to be mindful of your cadence while smoking. VA tobaccos have a high sugar content which make them burn hot. I was enjoying my pipe so much and puffing so fast for the taste I got the thing so hot I had to put it down to rest for 10 min. So although it is very enjoyable I would be careful if you are a new/inexperienced smoker in that you should pace yourself. This is definitely one of my new favorite tobaccos and I will most assuredly be buying more in the future!
Favorite Products
Currently there are no favorite products