 Reviews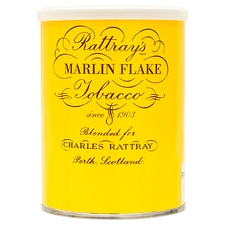 Rattray's - Marlin Flake 100g
Outstanding!
THE BEST Va-Per out there! Sweet plum, fig scents from the tin. Beautiful dark pressed flakes easily rubs out. Smooth and full of flavor! Grab it if its available!
Peter Stokkebye - PS17 English Luxury
Excellent
I've smoked lots of English blends (not all) and this is a very consistent, value priced winner! Not for the Lat lovers but there's plenty here. Lots of smokiness from the tin note. Batch I received was at the perfect humidity. Lots of bread, nuts and the perfect sweetness. A lot of reviewers find this too mellow or one dimensional, but I've compared this side by side to bfcg, and Father Dempsey, this made them look like OTC garbage. If your looking for a smoke that delivers a wonderful experience this is it. Can't describe nicotine but the strength And taste I would say are medium. Get some, if you don't like it send it to me.
Favorite Products
Currently there are no favorite products