 Abdullah S.
Badges





Reviews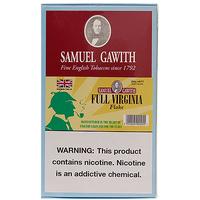 Samuel Gawith - Full Virginia Flake 250g
Simply the best
It tastes great while fresh, but even better with some age. If I could only smoke one blend for the rest of my life, this would be it.
Capstan - Flake Blue 1.75oz
The Great All Day
One of my personal favorites. It has a very bright and pleasantly grassy flavor that gets better as you smoke through the bowl. I have at least 1 bowl a day and its my go to tobacco when I'm traveling. Highly recommend trying this blend if you favor Virginias.
Favorite Products
Currently there are no favorite products