 Reviews
Cornell & Diehl - Speakeasy Navy Blend 2oz
Shame on C&D
Mold already in tins from 100120. I thought this was meant to be put away?
G. L. Pease - Quiet Nights 2oz
Mold
Just also left the same review for Gaslight. QN tastes exactly the same as Penzance to me, but I'll not buy any more until Greg finds someone other than C&D to produce his blends. It's not worth the gamble to purchase tins, age them, and then find them full of mold years later.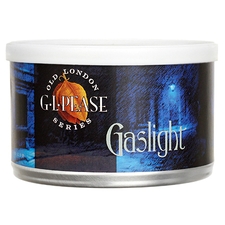 G. L. Pease - Gaslight 2oz
Mold
One of my favorites, but I can't trust C&D anymore. Popped an aged tin of Gaslight and Quiet Nights. Both full of mold. I'm regretfully saying goodbye to all the great GL Pease blends until he wakes up, and finds a different blending house.
Favorite Products
Currently there are no favorite products