 Reviews
McClelland - Townsman Cavendish: Blue (Maple) 8oz
Another great one from these three
I've had the pleasure to try this one and the Brandy version too. I'm really liking this one too. They are definitely worth trying any of the three. I'm going to be ordering me the silver bag next. I'm truly pleased with the two I've tried so far. The maple is very subtle and it burns nice and even, great tobacco to have all day long. No residue of syrup with the two of the three I've tried so far. You can pay more for the drugstore and tobacco store and you won't have as good of tobacco as these great tobacco. Really good tobacco and I've never been disappointed with this brand and makers of great quality tobacco too!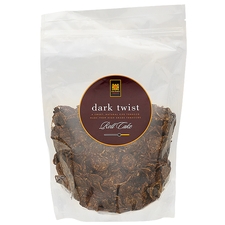 Mac Baren - Dark Twist 16oz
Truly wonderful
This is truly not for the novice or beginning pipe smoker. It's got a learning curve and I have had to get used too this tobacco. The easiest way to pack the bowl is to get a few of the coins of the tobacco and fold them in half and place it in your bowl. You have to be careful to not overpack your bowl. Gently sit back and sip the tobacco and you will have a lot less tongue bite and you will have a great time with the great taste of pure Virginia tobacco. Recommend it for cigar smokers too that enjoy a pipe too.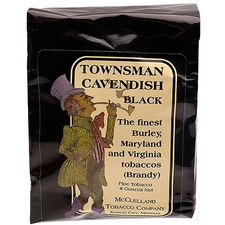 McClelland - Townsman Cavendish: Black (Brandy) 8oz
Look no more
I've been looking for a great pipe tobacco for years now; and I finally found it! You will love it too. Its a great smooth tobacco that burns great and not a bit of tongue bite too. It's a very complex blend that doesn't disappoint. It's the only thing I will be getting from now on. Great value and wonderful smoking experience.
Favorite Products
Currently there are no favorite products