 Ricky M.
Badges








Reviews
Cornell & Diehl - Mad Fiddler Flake 2oz
Give it some time
This is a fantastic blend. I liked it at first but put it in a mason jar and tossed it in the cellar for a good 6 months. Tried it again and it is unreal. Burned exceptionally well, slow, and cool. Very unique. If you're looking for something different but high quality, look no further. Fantastic stuff but a little age will work wonders.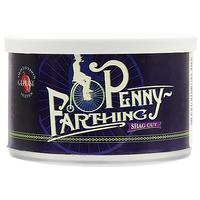 G. L. Pease - Penny Farthing 2oz
Nostalgia & Spice and Everything Nice
This is a very intriguing blend. The shag cut (which is certainly not my favorite), will insist upon your respect. Pack it well and take it slow. Be mindful of the pipe shape and size you select. Out of the tin, I find the moisture level perfect. I would not give this blend much drying time (if any). It's rich, sweet, a touch of spice, and far more complex than I originally thought. I initially bought three tins and the other two will spend some time in the cellar for aging. I'm sure I'll grab some more. -But this is a very nice blend. If you enjoyed Sixpence, this is likely right up your alley. On a final note, I genuinely love the tin artwork. So many manufacturers drop the ball on this piece of the puzzle, but not G.L. Pease. The nostalgic artwork, alongside the masterful high-quality blends he produces, results in the full monty. Another fantastic blend from the Great Pease.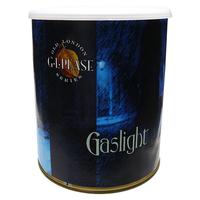 G. L. Pease - Gaslight 8oz
Deep, Dark, Distinctive
I'm not great at picking out various tasting notes, but I know when a blend is something extraordinary and special, and this, my friends, is just that. It has become one of my most favored English blends. It's not too heavy or too strong, but it's incredibly satisfying and what I consider to be full-flavored. It's a complex blend that makes you think. Pick some up to smoke now and cellar some for the future. Thank me later.
Favorite Products