 Jesse W.
Badges

Reviews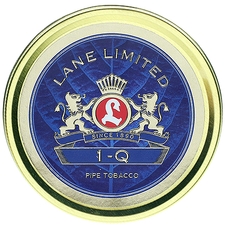 Lane Limited - 1-Q 1.75oz
A straightforward winner!
1-Q: it's my favorite pipe tobacco. I enjoy aromatics and this one is a fine smoke.
Captain Black - Original 1.5oz
Classic, good OTC
I like it. It's my regular "go to" pipe tobacco. It's reasonably priced and doesn't pretend to be something it's not. Smokes easy and it's mild. It doesn't offend non-smokers in the room. It's a classic, aromatic OTC that I enjoy regularly. Nostalgic, easily available and reliable. I won't find myself without it in my cellar.
Captain Black - Cherry 1.5oz
Cherry ChapStick
I've been a pipe smoker for several years now. Admittedly, I prefer aromatics (specifically Lane Limited 1-Q and Captian Black Original [white]). I decided to try my 1st cherry blend and since I already had an established working partnership with Capt. Black, I decided to try their Cherry. I'm not sure exactly what I expected, but I am sure this wasn't it...This tastes just like the artificial flavor of cherry ChapStick. If that's what you're seeking, then you'll find it here. I'll continue to try some other cherry blends, but I've had Capt. Black Cherry twice: the first time and the last time...
Favorite Products