 Dennis M.
Badges

Reviews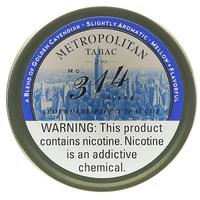 Nat Sherman - Tabac Sherman Blend # 314 2oz
Very good at first. Excellent after a few months
I bought this tobacco because Nat Sherman was my cigarette brand of choice. When I received this tin the smell was very promising, more than that actually. I was very excited to taste what I smelled. However, the first bowl was not what I expected. It was a pleasant smoke but way too subtle. I would get very small hints of what I was hoping for. So I had maybe one more bowl and put it in the back of my tobacco pantry. Then it called my attention again after a few moths to about a year. This time the bowls that came from this were amazing. It has quickly become a favorite of mine. I currently have a couple of tins aging as I feel that's the secret to this particular tobacco. Anyways, I didn't want to write this at first as I was worried it would sell out and I wouldn't be able to find it again but it's time to share my secret.
Favorite Products