 Reviews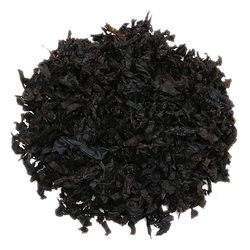 Cornell & Diehl - Espresso
"If this is coffee, please bring me some tea; but if this is tea, please bring me some coffee." - Abraham Lincoln
I have asked multiple people what this tobacco smells like and no one believed me when I said it is supposed to smell like espresso. The smell does not at all resemble any type of coffee, and I would know. I roast and sell coffee as a hobby. I really had big expectations for this blend because I love pipe tobacco and I love coffee but this was a disappointment. After reading the others reviews I am not convinced I even received the right tobacco.
Gawith Hoggarth & Co. - Dark Plug
This will put hair on your chest!
This tobacco is phenomenal but boy is it strong. 1/4 a bowl is plenty! The tin note or (jar note) is almost identical to fine lapsang souchong tea, a traditional Chinese tea dried over pine fires. The flavor of this tobacco reminds me of Bells Three Nuns with a hint of incense on the retrohale. It is an all-around great blend but make sure to give yourself plenty of time to smoke it. It's perfect for a cold evening by a fire with a good book and a nice cup of tea. Take a couple of puffs savor the flavor and then sit it down for a few minutes this is not a blend to finish on a single light you need to take you time with it because it is so strong, but if you do take it slow you will love it!
Favorite Products