Reviews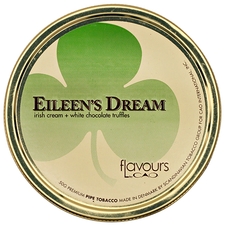 CAO - Eileen's Dream 50g
Decent aromatic
A very full flavored smoke. It does smoke a full sweet flavor to the bottom of the bowl. However, for me it left a wet sticky residue in the bottom of the bowl. The flavor was too synthetic for my liking and it didn't taste like real pipe tobacco. For anyone that wants an extremely sweet flavored smoke this is for you.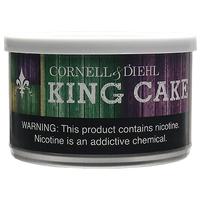 Cornell & Diehl - King Cake 2oz
Excellent
This blend is top notch and one of my new favorites! To start off, I love aromatics. I also love the Virginia/Perique blends or the "vapors". The vapor blends have a spicy and sort of leather like flavor which comes off as strong. My favorite vapor blend is the Stokkebye Bullseye Flake. My favorite type of aromatic is the Lane 1Q vanilla. I feel like this King Cake is a perfect blend of my favorite two blends I just mentioned. This is hands down one of my new favorite blends and I will be buying more of it!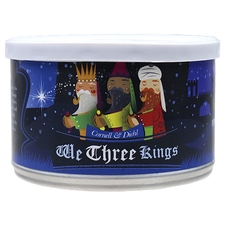 Cornell & Diehl - We Three Kings 2oz
Decent
Ive had much better products from C and D. Not knocking this blend too hard, but I was expecting much better from what I read about this. It did not have the creamy smokey flavor I was hoping. I felt the taste to be a bit dry and there really isn't much of a vanilla presence on the taste. However, it does smoke nicely and the cinnamon taste is easy and nice.
Favorite Products
Currently there are no favorite products