 Reviews
Dunhill - Early Morning Pipe
Exactly as Advertised
This blend does not fail in its name, it is a brilliantly bracing, slightly sour, and smoky tobacco. It fulfills a morning need to stretch one's eyes and mind to prepare for a long and active day. I can tell that there is much room for this tobacco to refine as it ages in my cellar, and am looking forward to occasional dips into this treasure of a blend as it shifts and matures. I feel that this would be a fine morning smoke, but likely might be a little too brash to smoke all day, as it doesn't offer a mellow nature that I associate with all day blends. Though, that, I feel, is not this blend's intended purpose. A highly recommended tobacco for anyone who enjoys a bit of black tea and toast in the morning, before following that age old adage, Carpe Diem!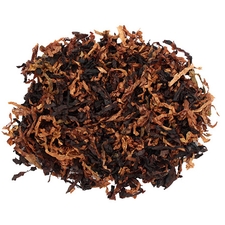 Peter Stokkebye - PS306 English Oriental Supreme
Fantastic.
This tobacco exudes a quality of simplicity and comfort. It is sweet for the first quarter, notably sweet, but not overwhelmingly, as in an aromatic. This sweetness then transforms slowly into a calm, mellow smokiness that rises in intensity as the bowl nears the bottom. It is ultimately satisfying, though lacks one quality that I find in some blends, a sweet and sour component. This blend is called english oriental supreme, though by the description and the components listed, contains no orientals whatsoever. An offputting title for such a blend. I had expected this sweet and sour flavor, which I quite like, though I do not find myself missing it in any way when stoking this fine tobacco. It is a luxurious and again satisfying blend that I would not pause to recommend to anyone looking for an enjoyable smoke. I do warn that one might temper their oriental expectations, if they are expecting the tangy note that blends containing orientals often offer. Once you have accepted that fact, this tobacco is excellent. Will buy more and perhaps update with an aged review.
Favorite Products