 Reviews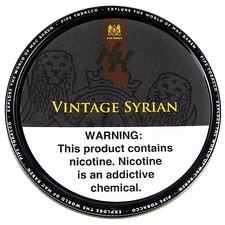 Mac Baren - HH Vintage Syrian 1.75oz
Imperative !
Creamy, mellow yet powerfully compelling. Elegant. I can smoke several bowls and have nothing but intensification for my lust for this. Well done Mac Baren HH Vintage Syrian, very well done.
Mac Baren - HH Old Dark Fired 16oz
Fantastic Product
Great customer service. Fantastic product . Thank you! Five out of five.
Favorite Products
Currently there are no favorite products