 Reviews
Dunhill - Elizabethan Mixture 50g
Sipper
This blend is growing on me. It took me a while to dile into this one. But as I slow it down I'm getting what the blend is about and it begins to call my name when I'm deciding what to smoke. At first I was kinda sorry I bought a few time but now I'm not. Glad I gave it a few try's befor I gave up on it. It's a keeper.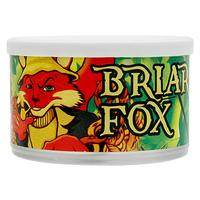 Cornell & Diehl - Briar Fox 2oz
I like it
I do smoke this in a smaller narrow bowl. Let's the sweetness of the verginia come through and the burley gives it that nutty bread flavor and depth.
Favorite Products