 Reviews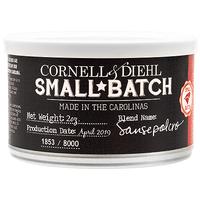 Cornell & Diehl - Sansepolcro 2oz
Amazing
A delicious blend. This is one of my new favorite late evening smokes. I believe it deserves a fourth dot for strength. Definitely a great smoke for sitting on the back porch as the sun sets.
Drucquer & Sons - Blairgowrie 100g
Great Medium Bodied English
This is a great English blend for those who like virginia sweetness. An excellent medium bodied slow puffer for occasions that provoke deeper contemplation.
Favorite Products
Currently there are no favorite products