 Reviews
Tsuge - "Fujin" God of Wind 50g
Intoxicating
So smooth. It's love at first puff.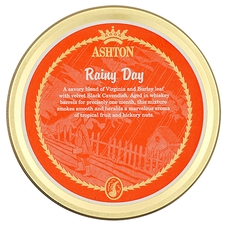 Ashton - Rainy Day 50g
Mild aromatic
I prefer alternating Latakia bombs and Virginia blends, but this is a nice aromatic. Other aromatics I tried (in my limited experience) have not been pleasant. I usually dump an aromatic out not sure what just happened or what I just experienced.
Favorite Products