 Reviews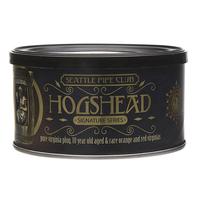 Seattle Pipe Club - Hogshead 4oz
Hogshead in stock
I can feel my fellow pipe smokers frustration because I went through the same frustration at 2:00 am this morning when I went to order some of this new tobacco. But I must speak up in defense of Smoking Pipes on this one. They are an amazing organization! And I think they do an amazing job of providing pipe lovers like us with incredible opportunities to get our hands on and smoke some of the most delicious pipe tobacco ever being made in the history of pipe tobacco. And they sell their often sought products in a fair and judicious way so that everyone gets a chance to have some of that great tobacco. What happened last night was obviously a glitch in the "matrix"! It happens to everyone from time to time regardless of their best efforts. I just checked on the product again, ordered 6 tins (albeit pretty pricy), and learned there is plenty more available. So go place an order you lovers of Seattle Pipe Club tobacco! By the way, your stars are not working right now on the rating line up. I give Smoking Pipes a 5 star EVERY time. Please correct my rating someone in your tech department. Thanks!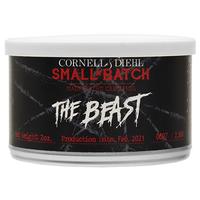 Cornell & Diehl - The Beast 2oz
Amazing blend!
I read some of the other comments from people whining about removing the offer because it sold out so quick. Duhhhh! It sold out so quick, as every special blend C & D releases sells out so quick, is because their tobacco is amazing!!! Every thing they make is amazing! Under the guidance of Master blender Jeremy Reeves, you can't go wrong.......The Beast is no exception! Great job JR and C &D!!!! Thanks!
Favorite Products
Currently there are no favorite products