 Marcus M.
Badges







Reviews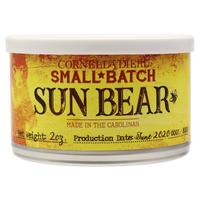 Cornell & Diehl - Sun Bear 2oz
Even better after 1 year
In anticipation of the Black Locust version being released, I opened a tin of Sun Bear that I bought 1 year ago during the last drop. I had smoked a tin when it was fresh and found it a nice, sweet-ish smoke. Enjoyable, but not memorable. After sitting for 1 year, the flavors opened up and I now taste a lot more of the honey and tequila than I did with the fresh tin. It complements the VA rather than overpowering it. Great tobacco, and I will continue to buy it in the future with the hopes of allowing it to continue aging.
Favorite Products