 S L CARRICO
Badges





Reviews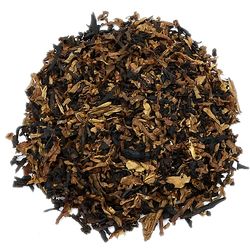 Cornell & Diehl - Mountain Camp
Awesome. This will thicken yer beard.
This is truly mountain man tobacco. I smoke mine in my Brigham Mountaineer. They go great together. Very strong and smokey tasting, leaving an all day aroma in my beard's stach. So strong I can only smoke a couple days in a row, but I keep coming back to it weekly. *Updated Review: Been smoking this consistently for a while now. Still really enjoy it. Perfect in cool weather. I've also found it to be my go to toby when I have a mild cold that is effecting my taste buds. Strong enough flavor for me to still taste it when others fail.
Cornell & Diehl - Bayou Night
Delightful!
Pretty good stuff. I smoke pretty heavy English blends so this is one of my regular go to blends for something "sweet". Has a delicious "sweet fruity" tin note and pretty good peppery kick in it. Seems to be high in vitamin N too. Worth a trying a sample at least. As a previous reviewer described it - Delightful!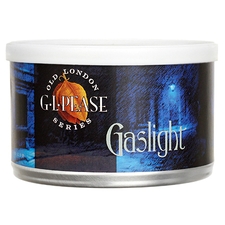 G. L. Pease - Gaslight 2oz
Fascinating & Unique
Gaslight is unlike anything I have ever smoked. I opened my tin just over a week ago and haven't smoked anything else since. Its extremely enticing. GL Pease has created a blend that is, in a word, mysterious. The leaf are so well balanced that I never get just one or the other. Just when you think you can pick out a specific characteristic, it steps back on the next puff, and lets another step forward. The flavor is so unique it is difficult to describe. Delicious, alluring, contemplative, fun, deep, rich, elegant. These qualities become more discernible as you smoke your way down the bowl, ending in bittersweet satisfaction - you don't want it to end, it was such a good smoke. Mr Pease has recommended in an article, that it takes several bowls to get to know a good blend. I agree, especially with his Gaslight. The more I smoke it, the more I appreciate it. Capital stuff! Update 10/25/19: Been smoking Gaslight for a few years now. Still great. A cold weather smoke. Burns slow. Two big pinches goes a long ways. Requires several relights, mostly during the first half of the bowl. There is a learning curve to smoking this well. I've tried cutting and packing it a few different ways. And I'm not sure I've found the best way yet. Seems to smoke well in a snug chamber.
Favorite Products