 Reviews
Cornell & Diehl - Bayou Night 2oz
Great tobacco
Mainly burley and a crap ton of perique...with just a sprinkle of the other tobaccos added for character. Good, strong smoke but pretty intense on the spice so some folks might not like it for that. Worth a try tho!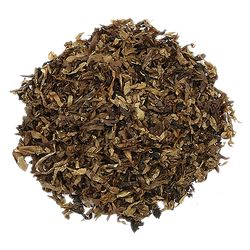 Cornell & Diehl - Exclusive
Strongest stuff on the market
Bought this because it's supposed to be strong, and boy is it?! After sampling it, I soon bought a whole pound. Incredibly spicy and intense, this stuff packs a heck of a punch. The nicotine is off the charts too, so if you're sensitive, beware! I find it to be a bit wet from the factory, so I suggest letting it dry out a bit. Awesome tobacco.
Favorite Products
Currently there are no favorite products