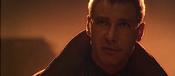 DECKARD97TH
Badges







Reviews
Peter Stokkebye - PS80 Norwegian Blend
Twist and shout
A tasty, toasty blend for RYO.
Cornell & Diehl - Burley Flake #4 2oz
A Meal of a Smoke
Great tasty, moist flake! Smoky-sweet, barbecued meat tin note. Nutty, spicy, and almost wholegrain cereal flake flavor. Nice sweet tobacco finish. A chewy, mouth-watering smoke that has a pleasant kick, to boot. C&D makes magic, and Smokingpipes.com rocks!
Favorite Products