 Steven R.
Badges




Reviews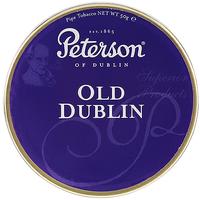 Peterson - Old Dublin 50g
An underrated gem
In my opinion, the very model of a medium English blend. The balance between Latakia and Oriental is superb. I always keep several tins on hand.
Dunhill - Early Morning Pipe
An Ideal Blend
This is become my go-to blend -- not just in the morning, but throughout the day. It has enough strength, but maintains a balanced flavor.
Favorite Products