 Fred B.
Badges




Reviews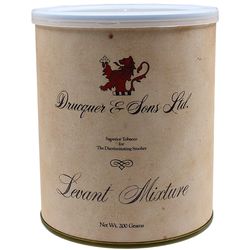 Drucquer & Sons - Levant Mixture 200g
Balanced Latakia / Oriental sans Perique
Balkan mixtures must be experienced one after the other as they are as much different as they are the same. Try many, and you'll find your fav. This is a great one; it's my number 1...I buy it in bulk. I've smoked many Balkan blends, and this one gets the oriental spice just right. When I smoke Levant, I tend to get lost in the experience. Strong words, but this stuff just sends me.
Favorite Products