 Carl S.
Badges



Reviews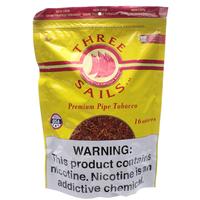 Daughters & Ryan - Three Sails 16oz
Smooth and Even - Excellent for adding to other Tobaccos
I find the taste smooth and "generic" without the harshness. What makes this blend outstanding is when you add it to your other tobaccos that you absolutely love the taste but it's "harsh" Adding this tobacco keeps the taste yet mellows the harshness. You'll need to experiment for the right mix but generally a 2 to 1 of this tobacco is a good starting point. It's still good on it's own though.
Favorite Products
Currently there are no favorite products