MAX LICHTENSTEIN
About Me:
Back from the past. Born Sept 3rd, 1873 in Prague, my spirit has found its way home and back to the passion I left long ago.
Reviews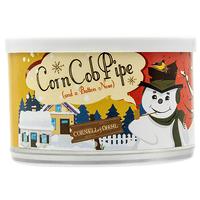 Cornell & Diehl - Corn Cob Pipe and A Button Nose 2oz
Not bad at all!
As others have said the tin note is fantastic, think hot chocolate and marshmallows, nuances of eggnog and cinnamon. A true holiday blend. Although after around the second third of the bowl the taste goes from creamy burley to a half way decent OTC. I'd buy it again just for the tin note but all in all a decent tobacco.
Cleaners & Cleaning Supplies - Blitz Pipe Cleaners (80 pack)
Better than the rest!
Have bought a lot of other brands and must say these are by far the best! No tuff or fluff left behind, mild bristling makes me less afraid of damaging my beautiful briar. Worth the price, don't second guess the purchase!
Favorite Products