 Reviews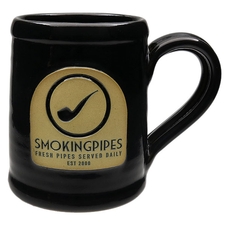 Gifts - Smokingpipes Coffee Mug (Black)
Thumbs Up
Well made, heavy coffee mug. Keeps your coffee hot. Just bought another one for my office.
Paladin - Black Cherry 12oz
Thumbs Up
I just tried this tobacco for the first time in 30+ years. I agree with Smoking Pipes evaluation. For a "cheap" tobacco it's really good. Great flavor and room aroma. No problem smoking it to the bottom of the bowl. I'll definitely be buying more.
Favorite Products
Currently there are no favorite products