 Reviews
G. L. Pease - Stonehenge Flake 2oz
This is a Good Tobacco
I really like this blend. This is one of Pease's most amazing blends.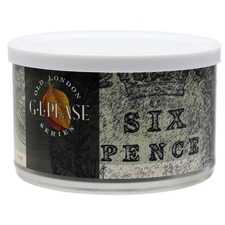 G. L. Pease - Sixpence 2oz
Wow, What a Tobacco!!
This is simply a superb tobacco. It has a rich mellow flavor that epitomizes VaPers.
Cornell & Diehl - Mad Fiddler Flake 2oz
Love It!!
I really like this very unusual VaPer flake. It has a flavor that is quite a bit different than most and I really enjoy it.
Favorite Products