 Reviews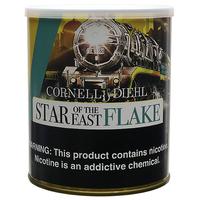 Cornell & Diehl - Star of the East Flake 8oz
my favorite english blend
Full of flavor...but you must be a fan of latakia. The red virginia blends so well with latakia, plus add in some oriental and this is just a wonderful smoke. And yes, I enjoy the flake more than the ribbon cut.
G. L. Pease - Fillmore 2oz
Creamy!!!
A great all day smoke. Very pleasant tin note. Hints of vanilla, almost a pie dough type of aftertaste. This is going to be my new all day every day smoke.
Favorite Products